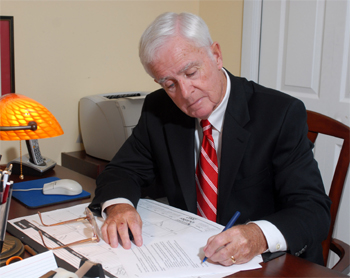 Friends,

With much thought, I have decided to file as a candidate for the Clay County School Board, District 4. I did so because the children of our county, and our taxpayers, deserve experienced, common sense leadership representing their concerns on our School Board.

You will find that I am uniquely qualified to represent your voice. I have served as the CEO of one of the country's leading educational publishers. My business background is extensive. I was a Group Vice President for Grolier, Inc., a publicly traded corporation with over 14,000 employees, operations in 27 countries, and sales of over $600 million annually. The Clay County school system is a huge and complex enterprise. We face enormous challenges as dynamic and rapid growth occurs in our County. I have the background, experience, and knowledge necessary to assure the citizens of Clay County that tax dollars are being spent prudently, efficiently, and with maximum results. It has always been important to me to give back to my community, and I want to continue by serving as a strong voice representing the families and taxpayers of Clay County.

I look forward to sharing my ideas and hearing your thoughts along the campaign trail.

Sincerely,

Frank Farrell

Frank Farrell Campaign

287 Devonshire Lane

Orange Park, FL 32073

904-375-0654


  Sign up for campaign emails

Political Advertisement Paid for and Approved by Frank Farrell for School Board, District 4.